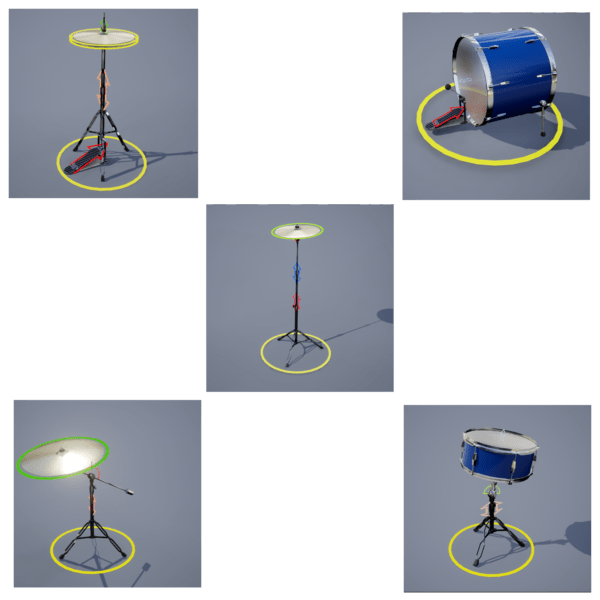 The plugin provides an interface to work with our Rig Content packs. Each Rig Content Pack contains the following for its respective Instrument: 
Skeletons and Skeletal Meshes
Control Rigs
Animation Blueprints
Physics Assets
Blueprints And Code to animate using the above assets.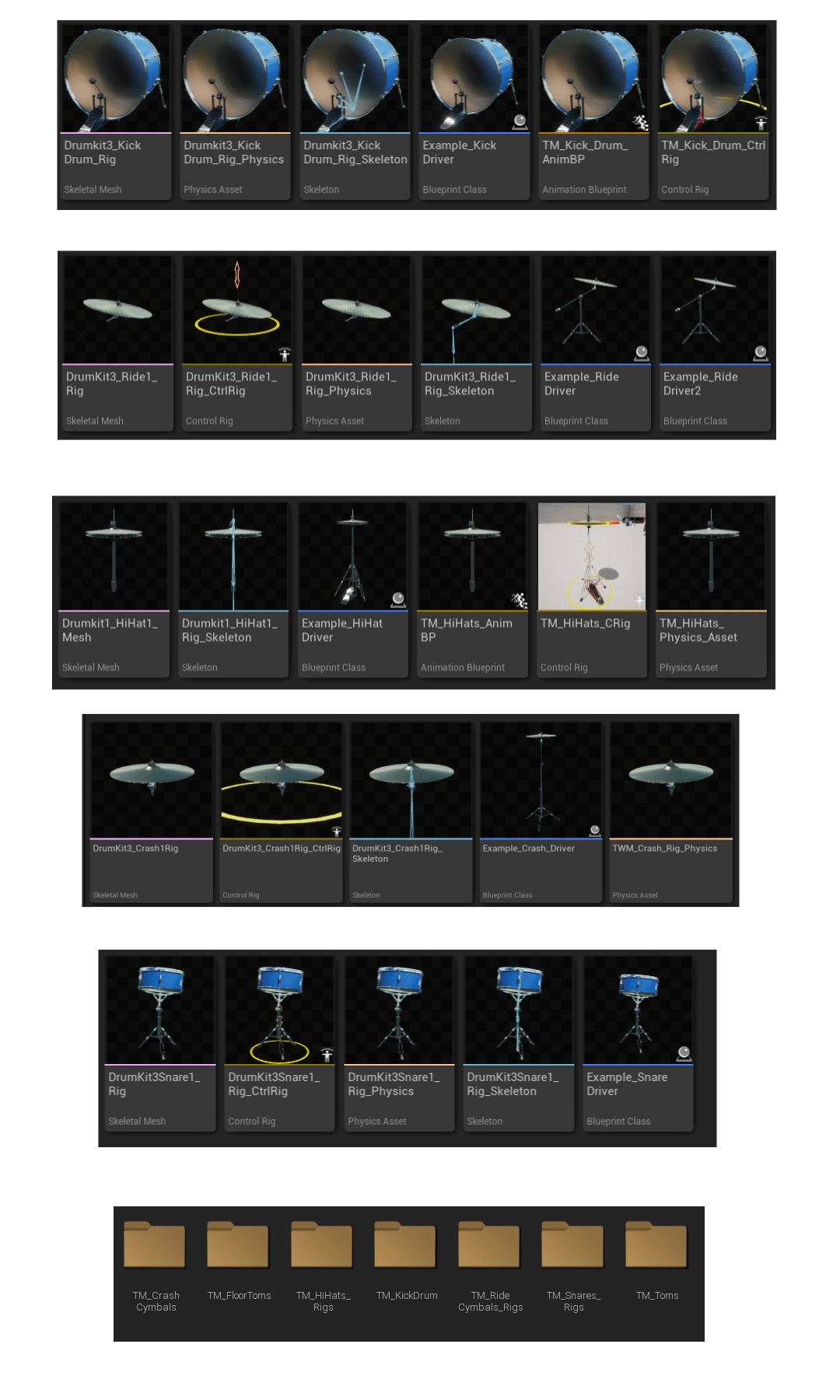 Full Drum Set Rigs Content Pack Included
The plugin by default comes with the Drum Set Rigs Content Pack for Twinmotion Music Pack 1 Drums. This includes rigs and assets for the:
Kick Drum
Snare
HiHat
Tom
Floor Tom
Crash Cymbal
Ride Cymbals
You can expand your rigs collection by getting rig content packs for the other instruments like:
Guitars Rig Content Pack
Synthesizer Rigs Content Pack
Violins Rigs Content Pack
Saxophones Rigs Content Packs
Contrabass Rigs Content Packs
Drive Animations With Midi Engine
Midi Engine is a Free Plugin that allows you to import MIDI Files in Unreal Engine 5 and procedurally drive animations with MIDI Events. You can drive the rig animations using MIDI Engine and create awesome MIDI Driven Animations In UE5.
Brief Installation Instructions
This plugin adds Skeletons, And Rigs for TwinMotion Musical Pack so it requires that you have it added to a project before you add/open its content and use it. TM Musical Pack 1 is FREE. 

You have to always do it in this order or skeletal meshes will not find the materials they need you'll have to assign materials manually later or start over.
Add TwinMotion Musical Pack 1 to your project using the Epic Games Launcher.
Install this plugin on the same project.
That's it.