How to upload unreal project to github and the unreal engine gitignore.
We will be uploading unreal engine projects to GitHub using visual studio community 2022.
Using Visual Studio Installer. Install the "Git For Windows" and the "GitHub Extension for Visual Studio". You can skip this if you already have them.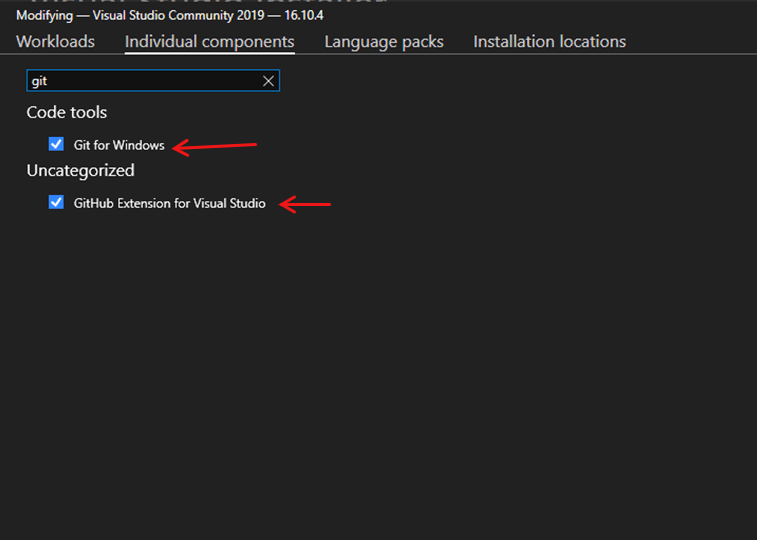 Copy the unreal engine ".gitignore" template into the folder of the project you want to publish to GitHub. You can get it here: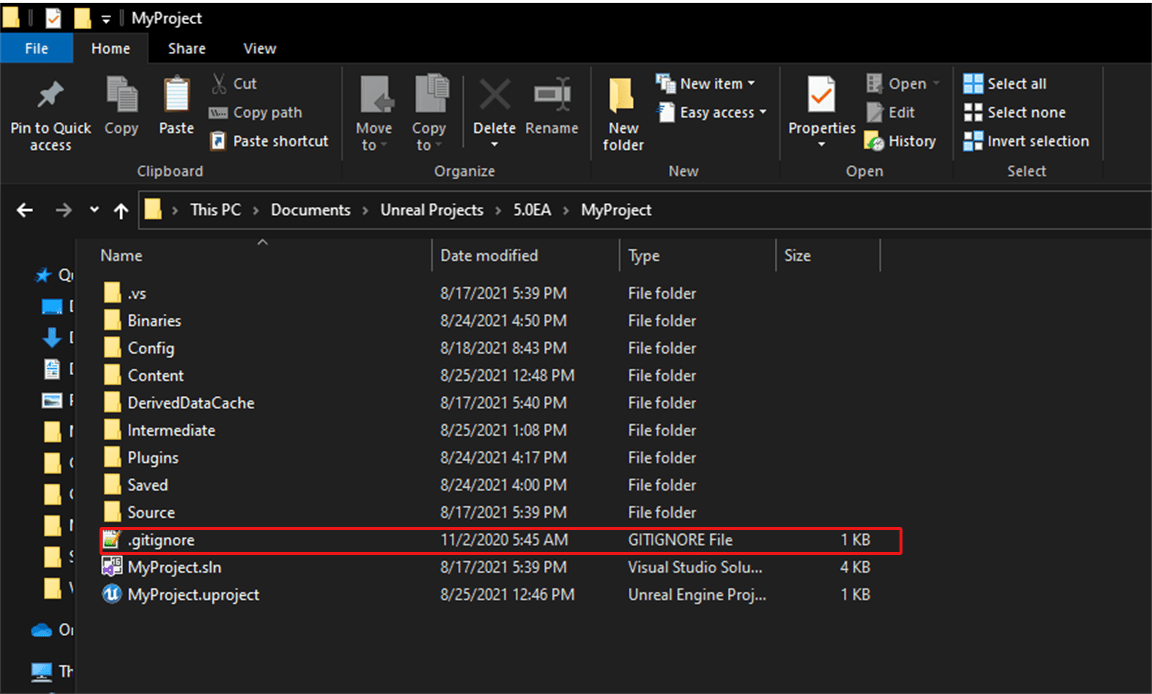 NB: you must do this first before adding to source control, also you might need to edit the .gitignore and add anything you don't want to upload (like meshes inside the Content folder). See The Tutorial For modifying .gitignore.
In Visual Studio Click Add To Source Control, Then Git.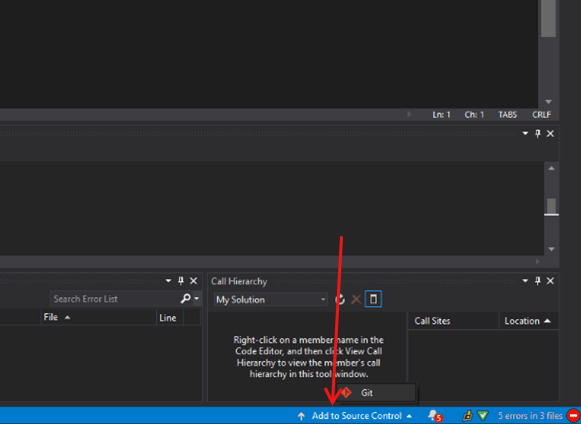 Then log in to Github using the "Create a new Github repository" section. And then use the "Create And Push" button to publish the project on the GitHub server.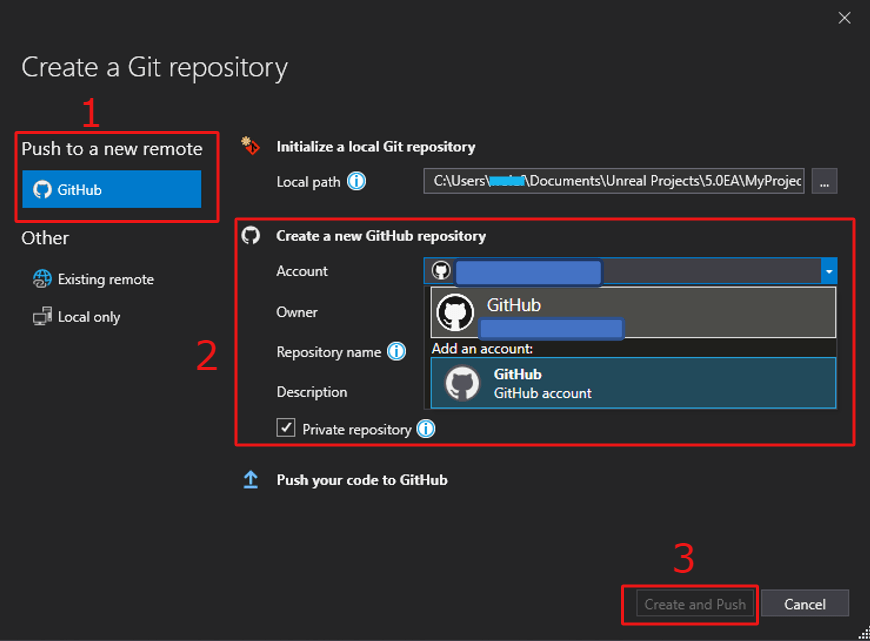 Click yes on the next prompt if there is any. Your Project Should be on GitHub now. You can log in through Chrome and Check it.
How to commit and push changes
How To Commit and Push Changes To Github server:
Go to the "Git changes" Tab and then click on the Commit all drop-down arrow, then select "Commit All And Push".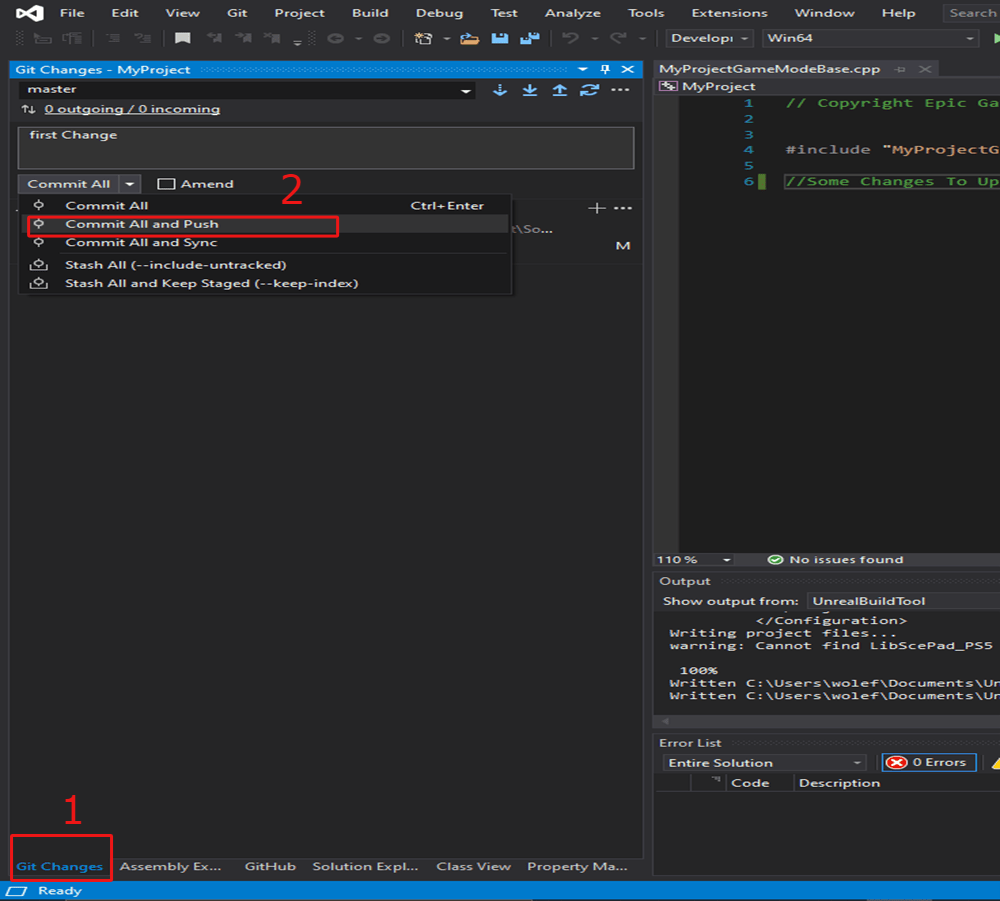 NB: push means "push the update to the server" in layman's terms.
Commit just means making a record of the change.
NB: From now on, you just have to repeat the pushing stage whenever you want to save your changes to the server / Github.
NB: For future Projects, you just need to repeat steps 2 to 4.